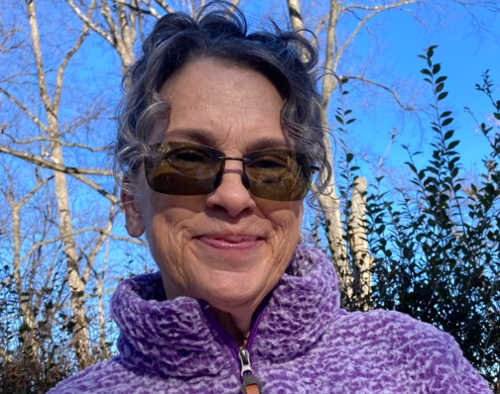 Tracy Vernon's paintings invite viewers into scenes of serene beauty. "It isn't so much a recognition of a place as it a sense of coming home." And the home Tracy is referring to is the calm that resides within each one of us; the inner peace that we can access through beauty found in imagery, poetry, music, or nature.
"When at my easel, my intention is to create visual environments in which viewers can pause, breathe, and settle." If it is a house in one of Tracy's paintings, we feel welcomed. If it is a bird, we hear its song. If a beach, we feel the sand beneath our feet. Her paintings ignite our senses in an expansive way, taking us out of the limitations or concerns of the moment.
In her formative years, it was the art of Claude Monet that struck a chord in Tracy. "Monet's paintings remind us of the beauty in our own lives. Even if we haven't seen the Rouen Cathedral, we have felt awe, and in the mundane we have sensed the sacred." But most of all it was Monet's water lilies that impressed young Tracy. "Water lilies blossom on calm water."
The mediums Tracy uses to cultivate tranquility in her paintings are pastel and watercolor. Tracy uses multiple layers of pastel to produce pieces that are luminous and soothing. She uses watercolor to show the compliment of opposites with translucency and opacity. In both mediums, Tracy's paintings produce a type of harmony that invites the viewer to not just pause but linger in stillness.